No more sitting through all day lectures covering everything the program can do — we value your time too much for that.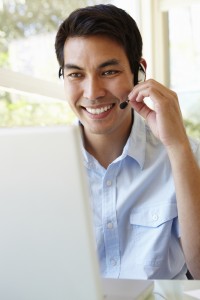 Whether it's a new dental office management program, new updates, new features or new technology features, you and your staff need to learn how to use it. To help the right staff members quickly learn how to take full advantage of any new feature with minimal time and expense, BRS utilizes remote or web-based interactive training.
Rather than having all staff members gather for an exhausting lengthy onsite course (traditional vendor training), BRS' web-based training allows selected staff members, often at differing locations, to receive focused, short-duration courses. They can interact with the trainer and other staff members via conference call or computer "chat" features.  Travel expenses are completely eliminated, and courses might be scheduled on short notice, for a specific audience, and for selected topics.  Differing staff positions might attend completely different course, with the content selected for their staff duties.
BRS regularly schedules webinars for current and prospective clients, providing targeted training and presentation on specific topics of interest to the dental office. The News section of this website contains our take on new ideas in practice management information technology. We welcome comments through the contact form on the About Us page.

Click here for a Demo