Don't waste time searching for patient information.
Have it at your fingertips— exactly when you need it.
---
Turn-key Treatment Plans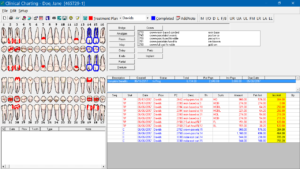 The goal is to present treatment plans with all the information required for informed consent on the patient's first visit. Automatically selects appointments covered by dental insurance. Completely researches insurance benefits. Electronic transmission sent to the practice database before the appointment. Populates treatment plans with benefits by procedure. Calculates patient's out-of-pocket and balance remaining.
Learn more
---
Real-Time Eligibility.
Get detailed information on remaining coverage and dental benefits available for the patient in two mouse clicks. Avoid the time consuming browser sessions with logons, user identification and passwords.
Learn more
---
E-claim Submission
Begins automatically when the provider marks a treatment completed on a clinical chart. All the data required for the e-claim is available in the patient's record in DOM. The e-claim can be reviewed in the familiar ADA Form.
Learn more
---
NEA Fast Attach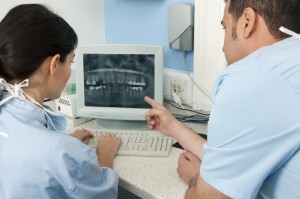 Easily select and send attachments to an e-claim:
digital X-rays
intraoral camera pictures
other treatment pictures
periodontal charts
narratives
NEA provides a secure repository service.
Learn more
---
Claims status
Let your patient know their claim status right away. Once you submit an e-claim through DOM, most insurers will send back details such as payment amount, date and check number.
---
Electronic payment
DOM is set up to facilitate e-payments through banks and electronic EOBs. As soon as the insurance companies accept them, you'll be ready to offer this service to patients.