Recare is the key to dental practice health
Effective management of patient recare is a key component in patient retention, patient dental health and the practice's financial success. DOM automates patient reminders to schedule follow-up and preventative care. Learn more
---
Integrated Clinical Chart/Treatment Plan Display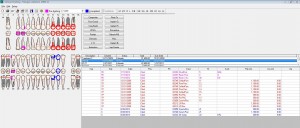 A picture is worth a thousand words. Designed for patient presentation, the display of the clinical chart alongside the treatment plan is very effective for recommendation of proposed treatments. Learn more
---
The Scheduler: Your practice command center
Designed for large monitors.
View a week at a glance
The DOM Scheduler wide format displays multiple providers and chairs for an entire week. Each appointment block reveals all the needed information. Customize the Scheduler for the way you work. Learn more
---
Perio Chart with Voice Dictation
Let the system take your notes, and save the cost of a second person.
Customizable voice options. Learn more
---
Digital Imaging Versatility
Monitor, Monitor on the wall, whose imaging system? You can have them all.
DOM supports integration of multiple imaging technology vendors. Learn more
---
DrFirst E-prescribing
Comprehensive E-prescribing for Practices
Electronically send legend drugs and controlled substances all in one workflow. BRS integrates DrFirst's Rcopia® and EPCS GoldSM 2.0 solutions to enhance the prescribing workflow, improve patient safety and strengthen quality of care. Learn more
---
It's 10 o'clock. Do you know where your patient is?

Track patient progress and waiting time with a glance at a monitor. Nothing gives a patient more reassurance than being told, "I know you've been waiting for half an hour. Your turn will be soon." Learn more
---
Real-Time Eligibility
Get detailed information on remaining coverage and benefits available for the patient in two mouse clicks. Avoid the time consuming browser sessions with logons, user identification and passwords. Learn more
---
E-claim Submission
Begins automatically when the provider marks a treatment completed on a clinical chart. All the data required for the e-claim is available in the patient's record in DOM. The e-claim can be reviewed in the familiar ADA Form.
Learn more
---
NEA Fast Attach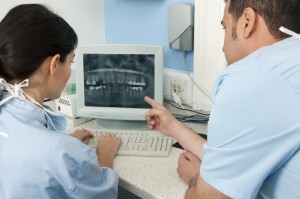 Easily select and send attachments to an e-claim:
digital X-rays
intraoral camera pictures
other treatment pictures
periodontal charts
narratives

NEA provides a secure repository service. Learn more